Tattoo Art Biography
Nick Baxter was born in 1981 in New Haven, Connecticut and remained in the New Haven area until 2008, when he relocated to Austin, Texas. Following a lifelong passion for creative self-expression, as a high school senior he was granted placement in the Visual Arts Department at the Educational Center for the Arts, a magnet school in New Haven CT. He then attended the Paier College of Art in Hamden CT (Dean's List) where he learned the basics of sharp-focus still life painting in the classical "Trompe L'œil" style. In 2000 Nick began a career in tattooing, while continuing to develop and pursue his interest in other fine art mediums such as painting, mixed media collage, and photography.
Now tattooing over 10 years, Nick has gained international acclaim in the body art community for his thought-provoking, innovative motifs and has become widely recognized by others in the tattoo industry for his combination of fine art and technical tattooing skills. He has been featured in every major tattoo art magazine in the world as well as in other publications and books, and teaches seminars worldwide to other tattooers and aspiring artists about advanced tattooing techniques as well as realistic oil painting. In 2010 Nick wrote and released his first book, "Sharp-Focus Realism In Oil," through independent publisher Proton Press. This 128-page volume combines instructional oil-painting text with a comprehensive gallery of Nick's paintings from the past 10 years

.
Tattoo Art
Tattoo Art
Tattoo Art
Tattoo Art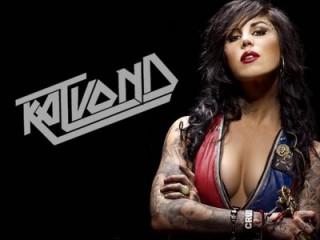 Tattoo Art
Tattoo Art
Tattoo Art
Tattoo Art
Tattoo Art
Tattoo Art
Tattoo Art
You have read this article Tattoo Art with the title Tattoo Art. You can bookmark this page URL http://wendysjourneythroughlife.blogspot.com/2012/12/tattoo-art.html. Thanks!